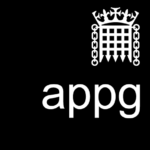 Working at Height
All-Party Parliamentary Group on
Working at Height
Parliamentary Reception: Preventing Serious Injuries and Fatalities While Working at Height
On Tuesday 26 February, the APPG held its first Parliamentary reception to celebrate the launch of our report into the UK work at height sector.
Thank you to all Parliamentarians and industry representatives who attended the event.
Photos of the event are available here.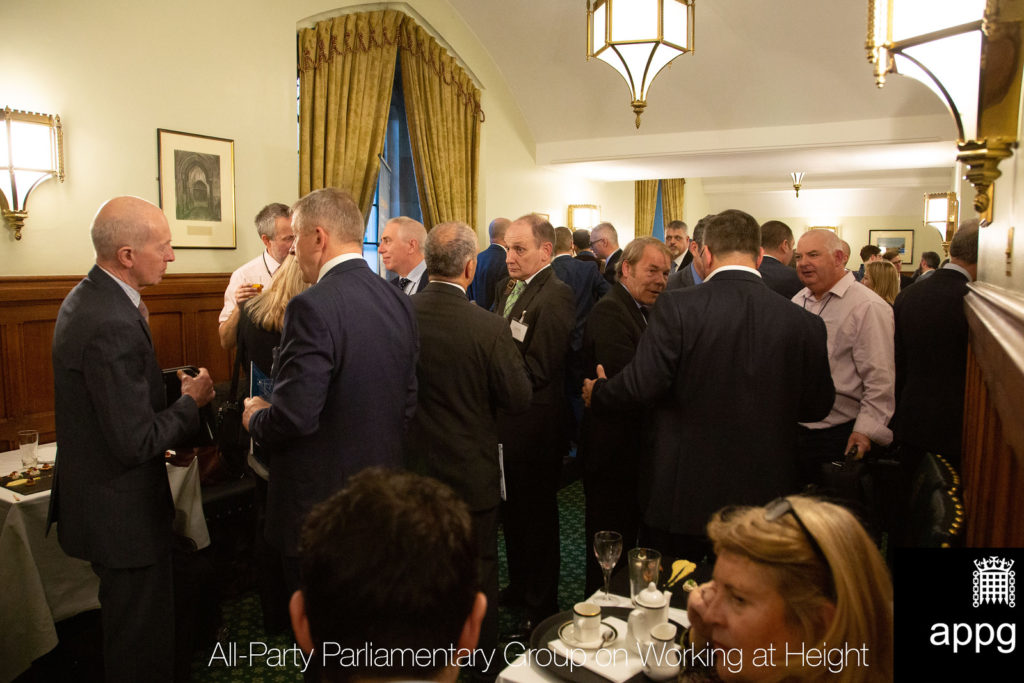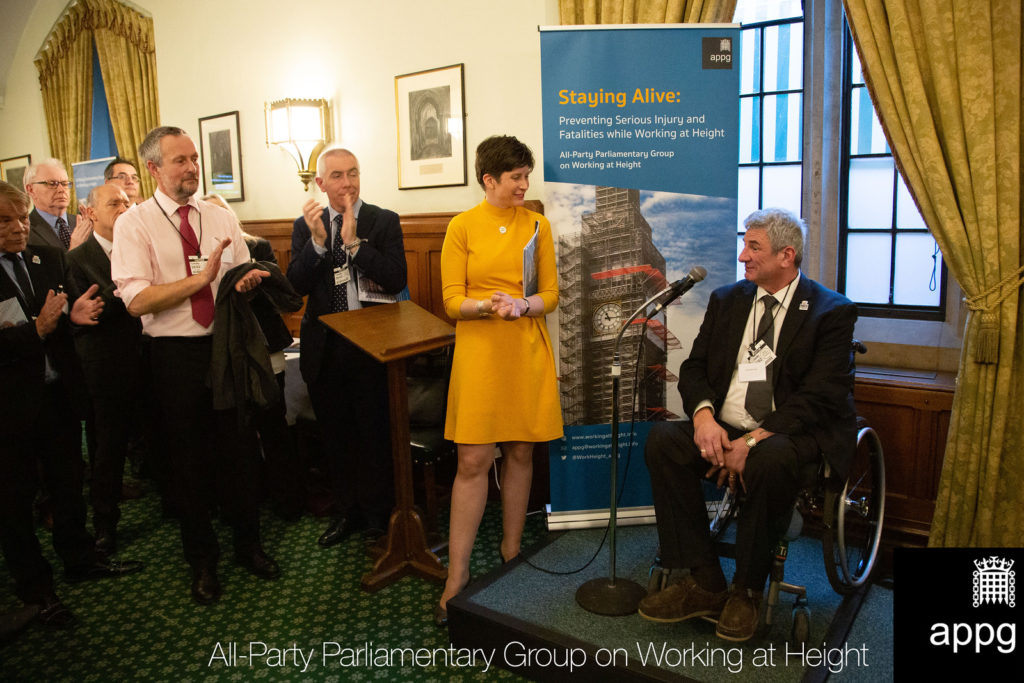 Report: Staying Alive: Preventing Serious Injuries and Fatalities While Working at Height
The APPG is delighted to present its inaugural report on how to improve the safety environment for the 10 million people in the UK who work at height.
The report is the result of a 12 month inquiry by the APPG. We are now calling on the Government and industry to undertake a major review of work at height culture, expand enhanced reporting and introduce reporting on near misses.
The full report is available for download here.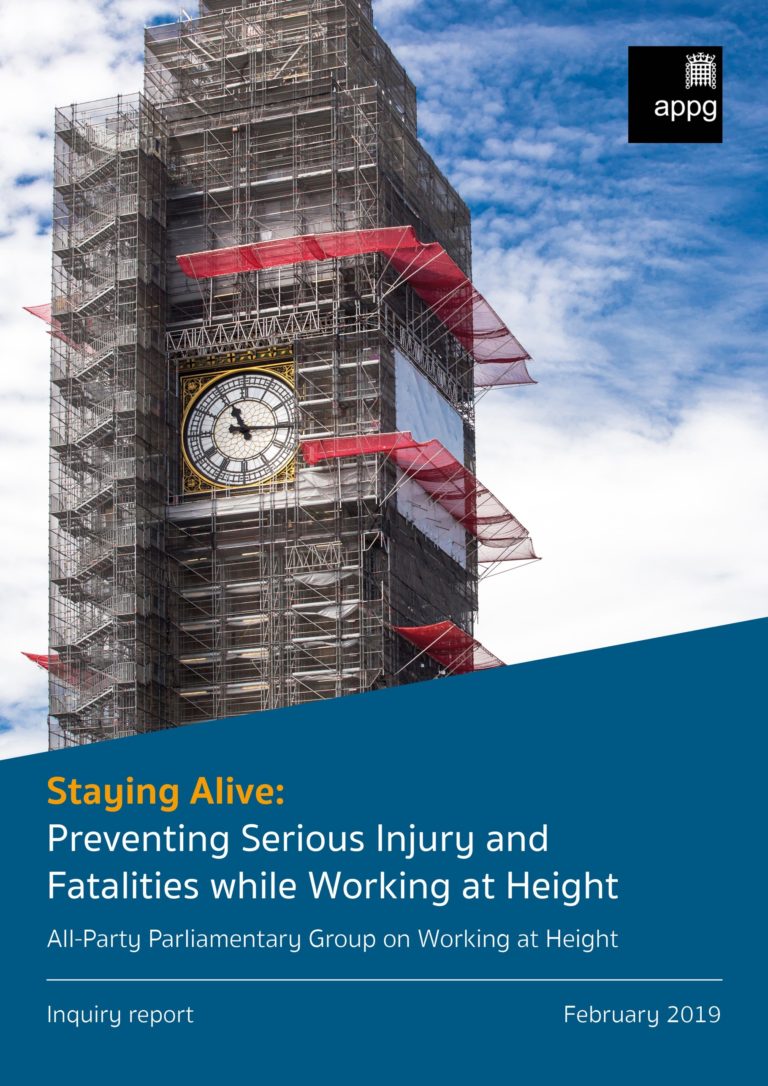 12-02-2019 Update
The APPG held its AGM on Tuesday 29 January
All 2017-18 officers of the APPG stated that they wished to continue as officers of the Group.
Baroness Masham (Crossbench) and Alex Sobel MP (Labour) both expressed interest in becoming members of the APPG.
Over the past 12 months, the APPG has been gathering evidence to form the base of the APPG's first report, which examines how best to prevent serious injury and fatalities when working at height. The report will be launched on 26 February 2019 in Parliament, which will provide an opportunity for its recommendations to be heard by industry representatives and MPs.
18-01-2019 Update
AGM for the APPG on Working at Height to be held on Tuesday 29 Janaury at 2pm
The AGM will provide an opportunity to hear about the APPG's work to improve the safety environment for over 10 million people in the UK who work at height.
17-07-2018 Update
The APPG met on the 17th July 2018 to hear evidence from organisations who had set up successful confidential reporting systems. Effective reporting systems are essential in capturing the reasons for workplace injuries and providing insight into how to prevent future incidents.
It was great to hear from Paul Mc Nulty at CROSS, who spoke of the importance of learning from precursors to prevent serious incidents and protect workers.
Ian Dugmore from the CHIRP Charitable Trust provided valuable insights, stressing the importance of proactivity and trustworthiness in building an effective reporting system.
Peter Bennett introduced the work of the No Falls Foundation – which exists to prevent fatal and life changing injuries caused by working at height. He highlighted that the Foundation have identified at least 34 million unsafe acts in the last 5 years, and that falls from height have caused almost 200 fatalities in that period.
If you would like to learn more about the topics discussed or hear about future meetings please contact the APPG via the form below.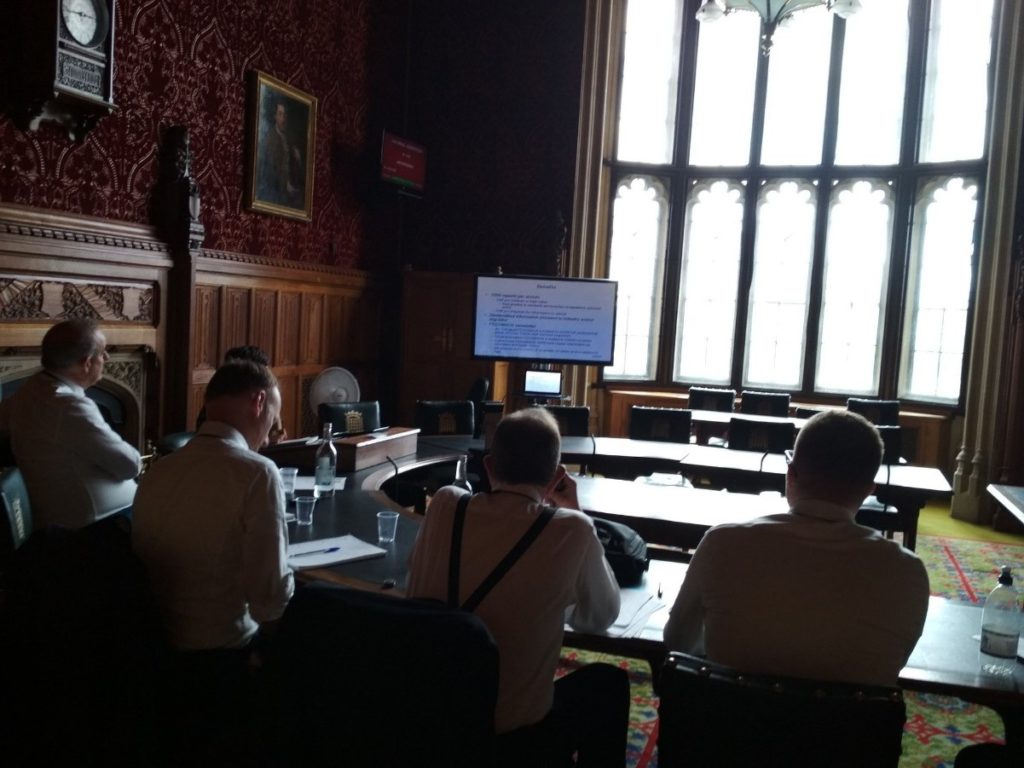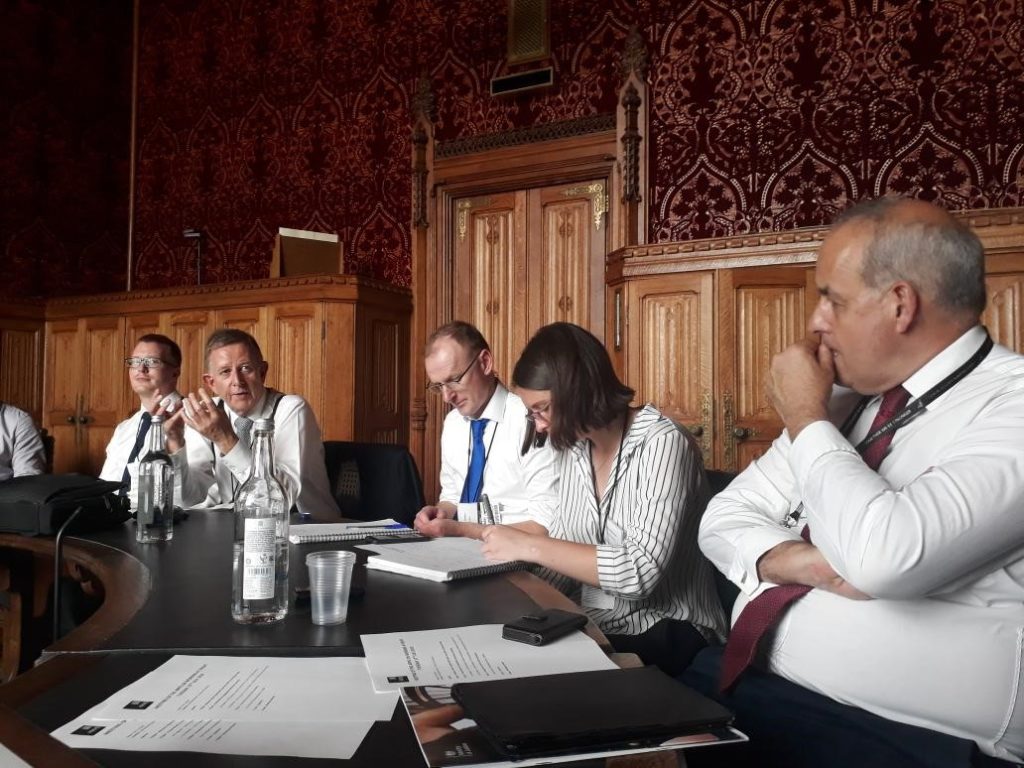 28-03-18 Update
With over 60 responses received, the APPG on Working at Height held its first oral session on the 28 March, 2018.
We are no longer accepting any further submissions.
The report is currently being drafted. The report will be launched in due course.
Investigating serious injury and fatalities while working at height
1) In your opinion, what are the primary reasons for falls, or falling objects, which cause serious injuries or fatalities when working at height?
2) Do you have any comments about the existing regulations for work at height, as set out in the Work at Height Regulations (2005) ?
3) Are there specific measures you believe are necessary to prevent falls, or falling objects, from height which are not currently required by law?
4) What more can industry do to avoid falls from height, and share good practice?
5) What role should end users/customers have in ensuring safe work at height?
6) Would you support enhanced reporting of falls from height as a way of better understanding the causes and helping to reduce falls from height?
7) Do you believe the current definition of competence for working at height is appropriate?
8) Can you propose any innovative suggestions, particularly using digital technology, which could have a positive effect on reducing falls / falling objects from height?
9) Please add any additional comments or specific cases studies you have which may be relevant
Contact the APPG
"This is not an official website of the House of Commons or the House of Lords. It has not been approved by either House or its committees.
All-Party Parliamentary Groups are informal groups of Members of both Houses with a common interest in particular issues. The views expressed in
these web pages are those of the group."
The APPG for Working at Height is being run in conjunction with the Access Industry Forum.